Star Island Writing Retreat 2022
September 5-9, 2022
Star Island, New Hampshire
in the Isles of Shoals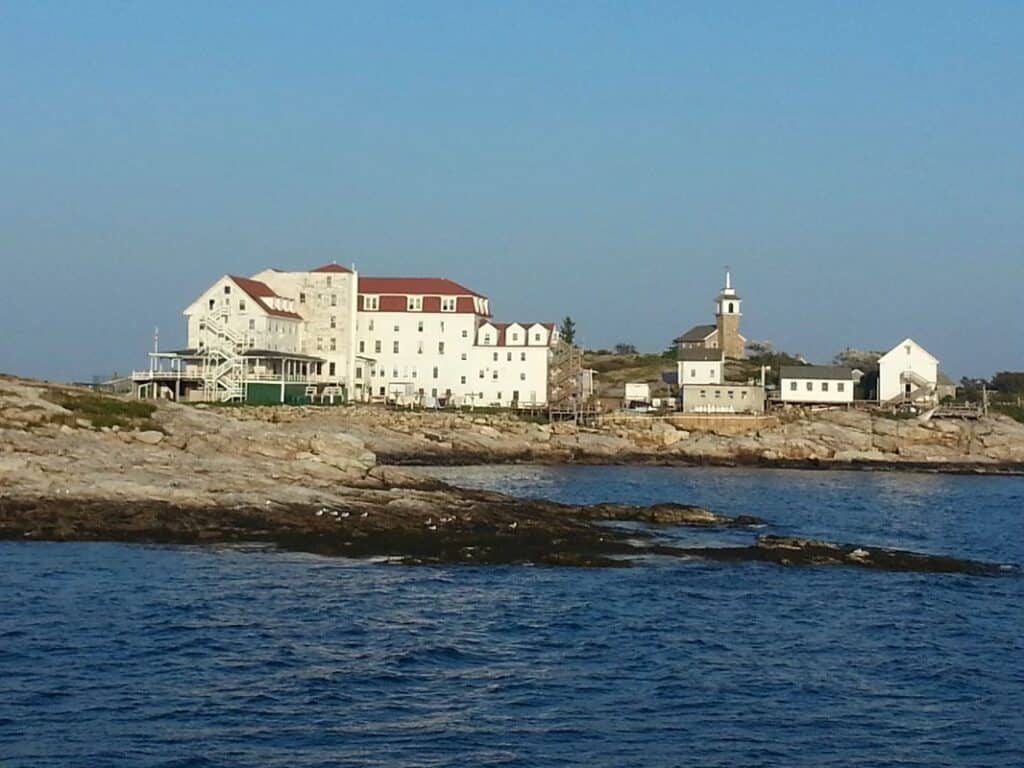 The first part of our adventure begins in Portsmouth, New Hampshire, when we board the Thomas Laighton ferry at the Isles of Shoals Steamship Company. We travel down the Piscataqua River between New Hampshire and Maine and then out into the Gulf of Maine. The trip to the island takes about an hour.

During our four and one-half days together, we write from prompts designed to awaken creativity you didn't even know you had. We write by candlelight in a stone chapel. We write in rattan rockers on a wraparound porch. We write with a view of the ocean in all directions. We gather on the porch for magnificent sunsets. We write with the sound of waves and gulls. We pick up writing techniques from other writers, from the collection of articles prepared by the presenter, and from the presenter's personal experience.

Between workshops, we explore the island, mingle with the writers or attendees of other conferences, edit our work, swim, rent a kayak, peruse the book store, purchase something in the gift shop, play games in the spacious lobby, or rest.

Simply bring with you several pens, at least one blank journal, and a mind ready to explore parts of itself you didn't even know were hidden there. The facilitator will take care of the rest.

You've heard about this retreat. You've contemplated it in the past. This is the year to enroll.
An Introduction to Star Island
"My creative spirit has been unleashed and this time I will leave it untethered."
"On a scale of 1-10, I rank this retreat a 12."
"I most admire your thoughtful preparation."
"On the second day of the WriteLines Retreat led by Dale Slongwhite, particular prompts led me to the openings of three long and three short stories. The starts and these prompts fueled my inspiration into the stratosphere."